Martha Meacham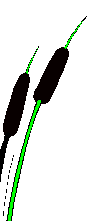 Dr. Meacham received the Licenciatura and Bachelor of Arts in Anthropology from Universidad de las Américas, Cholula, Puebla, México. After working in the field of archeology for several years in Texas and New Mexico, Martha completed the Master of Arts in Anthropology at The University of Texas in Austin, Texas.
Martha holds a Texas State Teaching Certificate in Composite Social Studies, Spanish, Computer Literacy and Special Education. She earned her doctorate in Education, Curriculum and Instruction, specializing in Instructional Technology at The University of Texas in Austin, Texas. Currently she is employed as Instructional Computing Coordinator at St. Edward's University in Austin, Texas. Her research interests are in computer-mediated communication and effective learning with multimedia.

Her first hand experience with indigenous cultures has been primarily in Mexico and Guatemala. She also studies with Tom Brown, Jr.,The Tracker, who teaches tracking, awareness and philosophy as he learned it from Stalking Wolf, a member of a Southern Lipan band.